New Villa projects in Kozhikode Kerala
Please find below some of the better upcoming new villa projects in Calicut. The links of the Calicut Kozhikode villa builders are given, so it will be easy to visit their websites to get more details and also to contact them. Many of these new villa projects in Kozhikode are classed as luxury villa projects in Kozhikode (Calicut) Kerala
Cost price of villas in Calicut
The price of villas in Calicut are not quoted here, because the published SqFt prices of villas in Calicut tend to be higher than what you can obtain with direct negotiations with the Calicut villa builders. Just an email to any Calicut builder will get you immediate response with their initial price quote. After that, once you are happy with the project, then you can proceed to some hard bargaining and most of the time you will get good discounts.
Project: 32 villas on 3.5 acres of land
Villa Types: 3 types Winter-Dews, Spring-Falls and Autumn-Breeze
Location: Ramanattukara, 600 meters from Ramanattukara Bus Stand and 300 meters off NH-17 Highway and 14 Kilometers from both Calicut Town and Calicut International Airport
Facilities: Club house, Swimming pool, Children play area, Jogging track, Gym, Drivers room, Mini auditorium, Common overhead tank
Security: Compound wall for the entire project, Security gate
Generator backup: Generator back up for common lightings
Project: 24 Villas on 2.5 acres of land
Villa Types: 3 and 4 bedroom villas Type-A: 2838 SqFt, Type-B: 2482 SqFt, Type-C: 1923 SqFt, Type-C; 1574 SqFt.
Location: Kattangal, 3.5 Km from REC or NIT, Calicut
Facilities: Club House, Multipurpose Hall, Gym, Swimming Pool, Jogging track
Security: Compound wall for the entire project, Security gate with 24/7 CCTV surveillance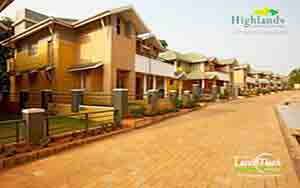 Project: 37 villas in 4 acres of land
Villa Area: 4 types of villas from 2484 to 4219 sqft
Location: 1.6km from Mavoor Road at Methottuthazham, Calicut
Facilities: Club house, Reading room with Internet facility, Covered swimming pool, Jacquzy, Gym, Jogging track
Security: Compound wall for the entire project, Security gate and closed circuit TV monitoring and with Intercom facility to each villa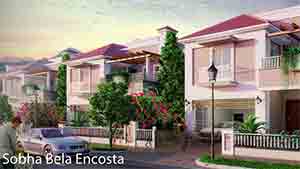 Project: 110 Superluxury Villas in 25 Acres of land
Location: Palazhi, Near Thondayad Bypass, Calicut
Facilities: 13,000 sqft Club House, Multipurpose Halls, Gym, Provision Store, Swimming Pool, Kids Play Area
Special Facilities: Sewage Treatment Plant, Water Treatment Plant, Organic Waste Convertor, Rain Water Harvesting, Solar Street Lighting and Drip Irrigation for Common Landscape Area
Security: Strong security arrangements will be in place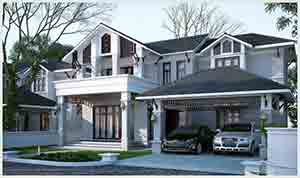 Project: 4 or 5 bedroom independent luxury villas each on 8 to 12 cents plots of land
Villa Area: 3 types of villas Type-A: 2987 Sqft, Type-B: 2756 Sqft, Type-C: 2594 Sqft
Location: Thondayad Jn. 500 meters off Chevayur - Madathilmukku Road
Facilities: Club house, Gym, swimming pool, indoor and outdoor party area and function hall, play ground, drivers rest room, 6 mtrs wide internal tarred road with jogging track
Security: Compound wall for the entire project, Security gate and closed circuit TV monitoring
Best selling small Home Gadgets in India