New apartment flats and villas in Thiruvalla, Kerala
We are providing below a list of builders who are currently having projects building new villa and apartment flats in Thiruvalla Kerala. Many new flat and villa projects are coming up in and around Thiruvalla.
Best builders in Thiruvalla Kerala
Please find below a list of the best builders of flats apartments and villas in Thiruvalla Kerala. There are now several new building projects in Thiruvalla for flats and apartments, being built by some of the leading builders in Kerala. Reputed builders like Skyline and Infra have projects in Thiruvalla.
Skyline Builders ongoing/upcoming projects in Thiruvalla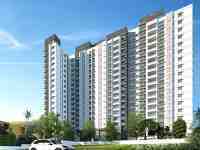 Benitt Grandee ongoing/upcoming projects in Thiruvalla
Pushpagiriyil Builders ongoing/upcoming projects in Thiruvalla
Memana Builders ongoing/upcoming projects in Thiruvalla
Olive Builders and Developers ongoing/upcoming projects in Thiruvalla
Infra Housing ongoing/upcoming projects in Thiruvalla
Alpine Homes India ongoing/upcoming projects in Thiruvalla
Arun Excello Homes Pvt Ltd ongoing/upcoming projects in Thiruvalla
Noel ongoing/upcoming projects in Thiruvalla
BTech ongoing/upcoming projects in Thiruvalla
Ushas Builders & Developers P Ltd ongoing/upcoming projects in Thiruvalla
Best selling small Home Gadgets in India